Yes, it actually exists!!!!! Roscoe's Chicken and Waffles is definitely the spot to get your grub on when you're in the City of Angels.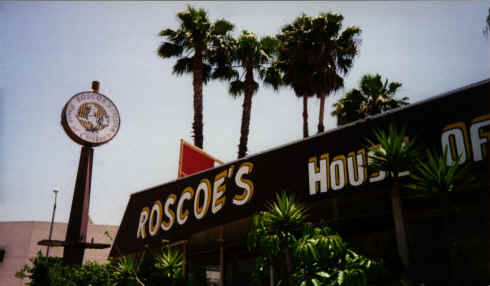 Our neo Nana (1S), from the Spring '00 Y2Blue, chillin around Mad-Town's campus.
Matt and TJ at Trick Or Treat with Greeks, with a Future Man of Sigma.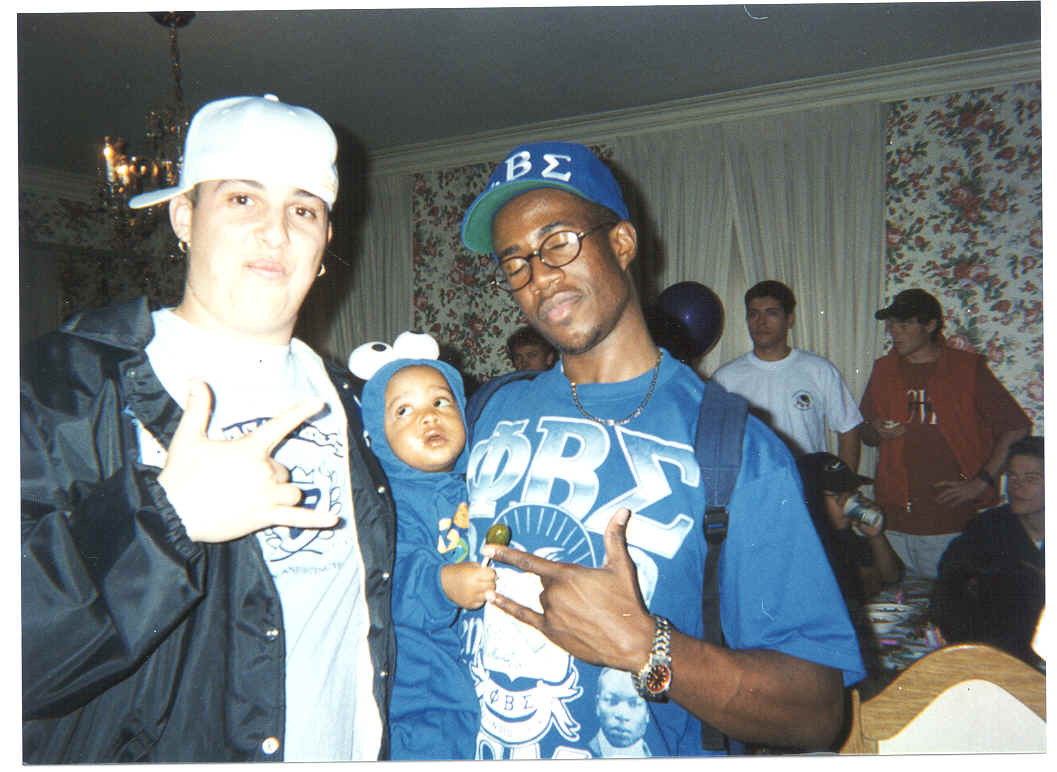 "Now when I was on line..." TJ and EJ reminiscing on back in the day.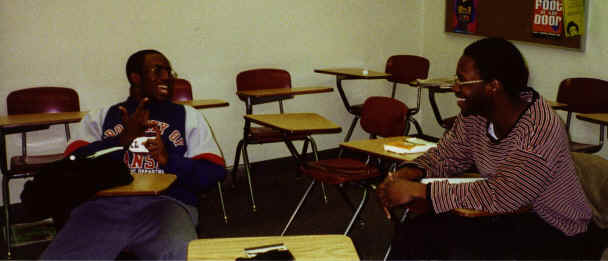 Next to every good Delta is a Sigma!!!!!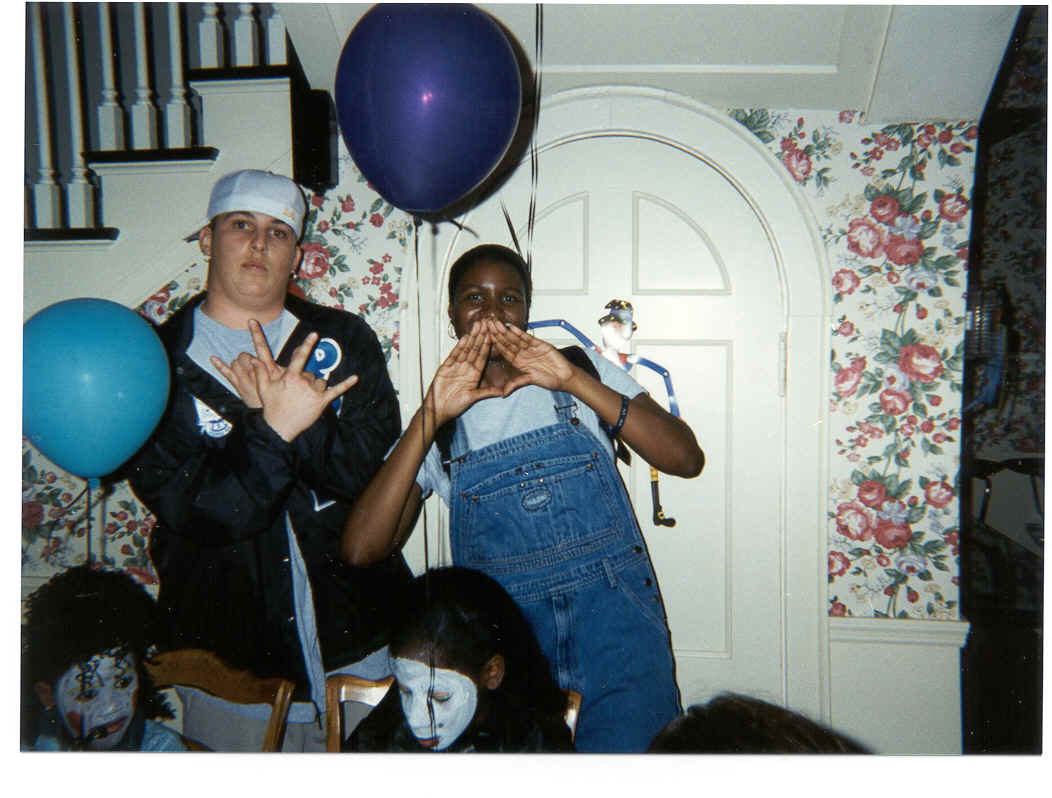 Blue and White Love to the Fullest!!!! (Our sorors from Eta Iota)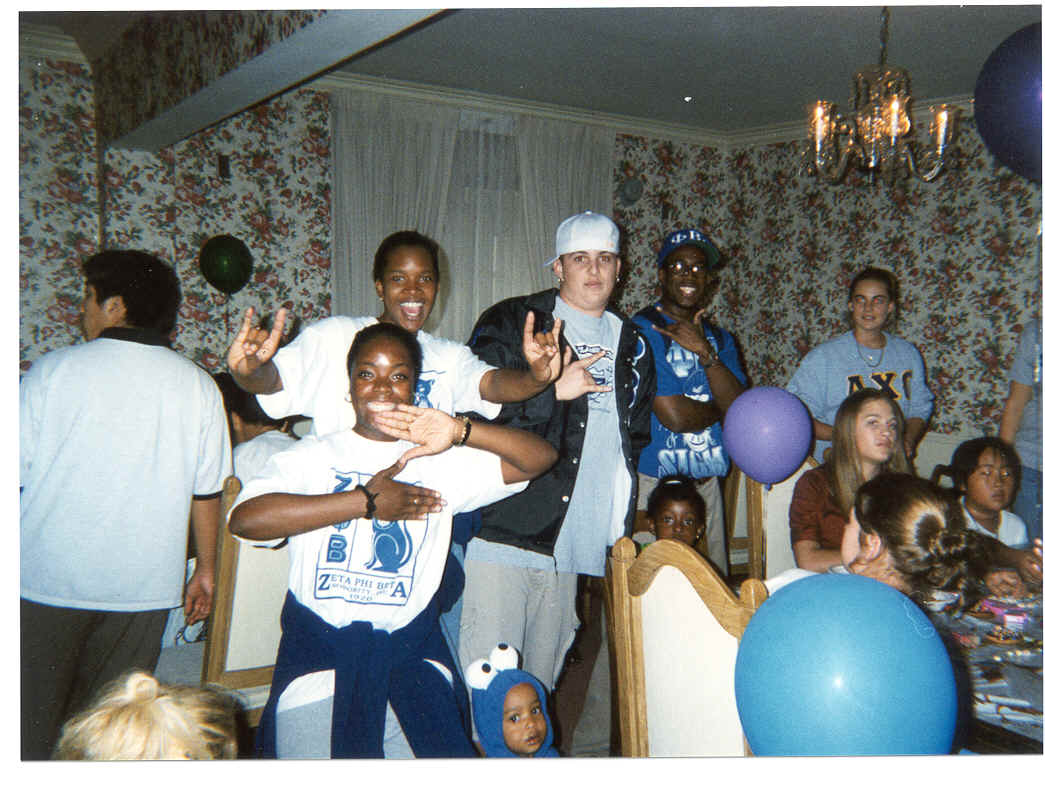 Naw...That ain't John Shaft dressed in all black. That's just Marcus posing with our beautiful soror Kendra.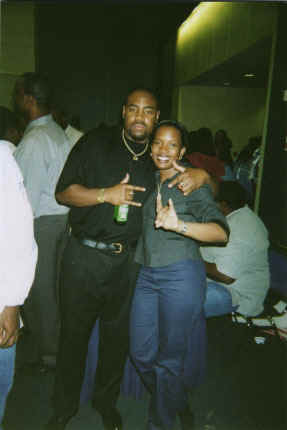 Matt and Ralph at the AKA Western Regional Party with big D from the Hard Alpha Eta Chapter at FAMU!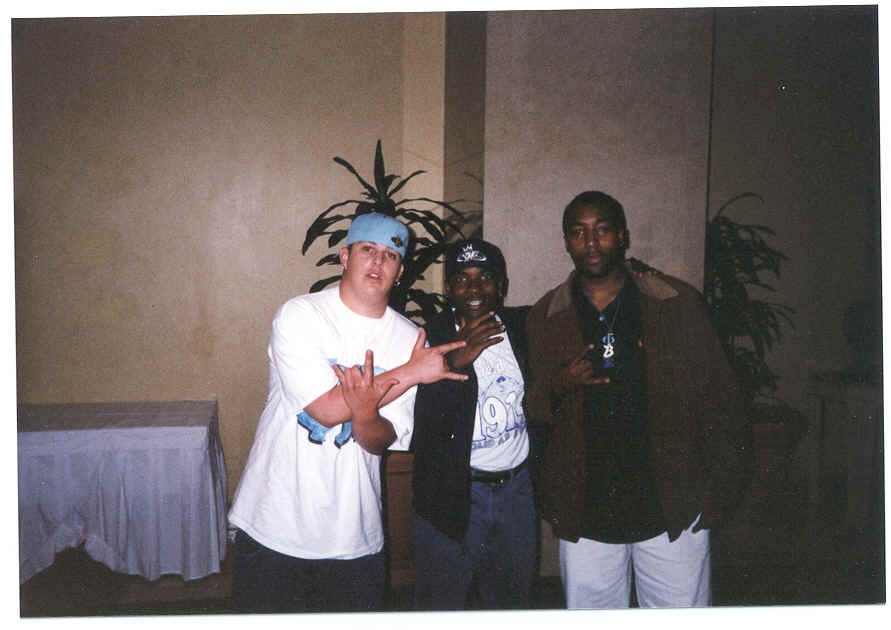 TJ and our sorors of the Eta Iota chapter representin for Blue and White Week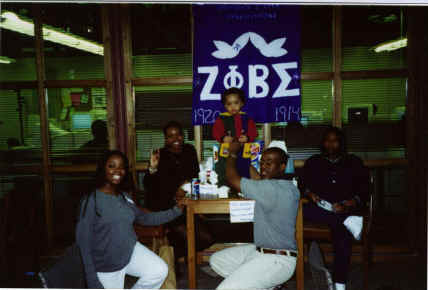 California Love...Matt and Ralph kickin it with frat and sorors in the City of Angels.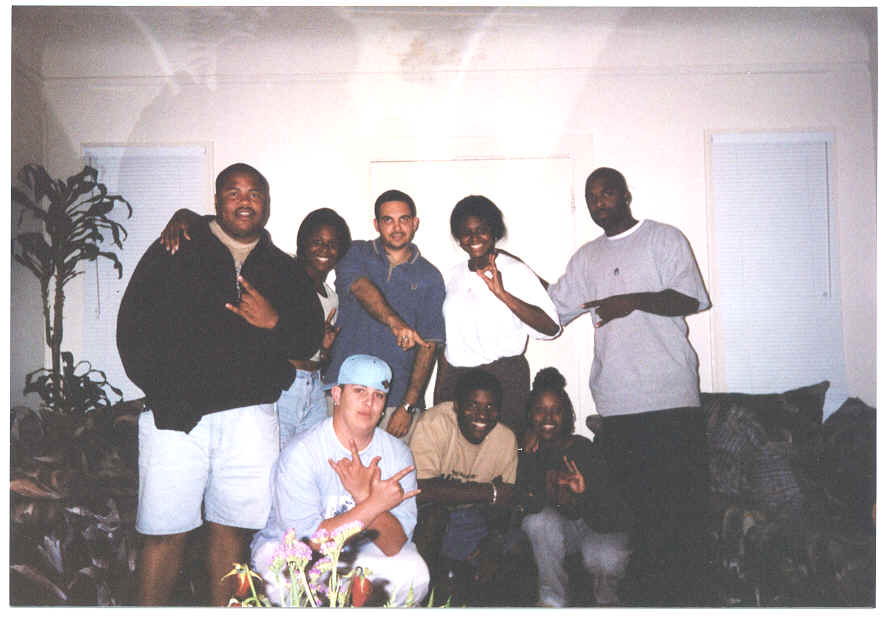 Matt and Ralph on Venice Beach with frat from Kappa Alpha (CSUN) and Nu Delta (UCLA)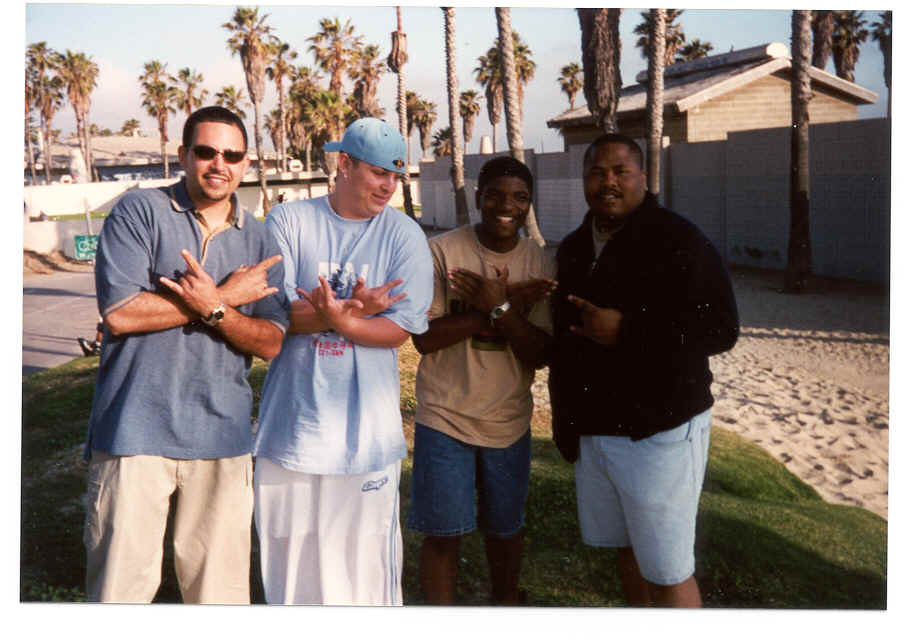 Ralph is practicing for his special role in Dr. Dre's "Up in Smoke Tour."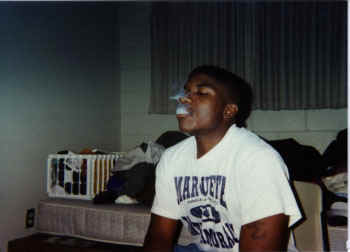 The Shadow taking Trick or Treaters around Fraternity/Sorority Row for Trick or Treat with the Greeks.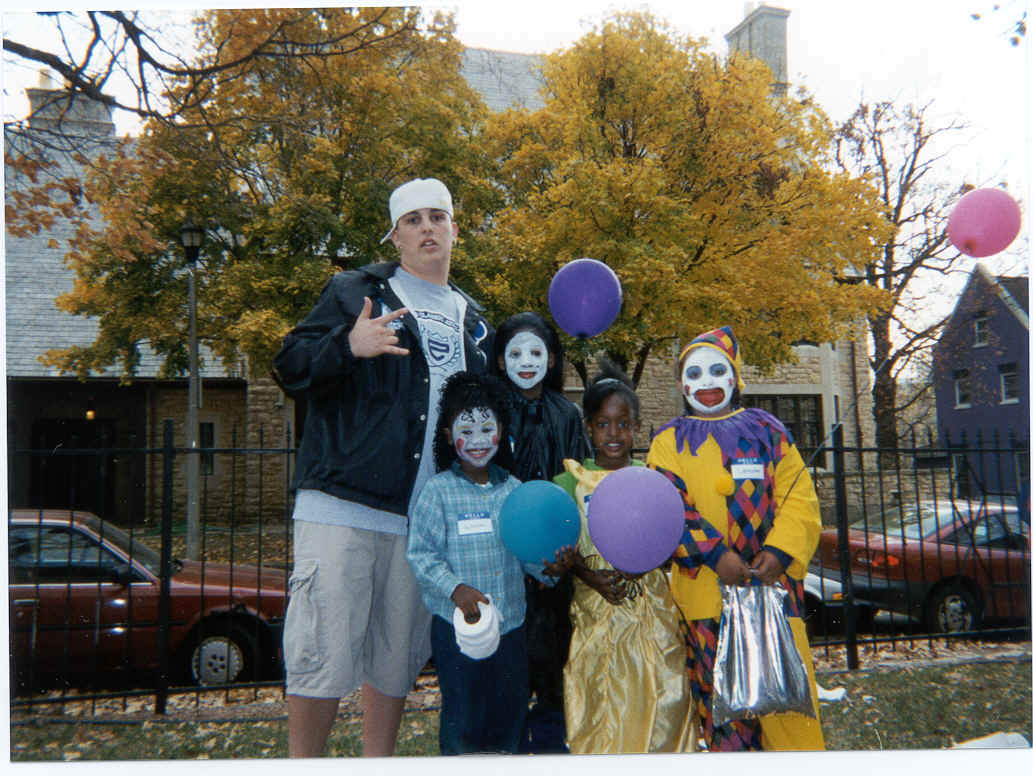 Our Soror Kendra (Eta Iota) with her son Jaylen and Bucky the Badger
TJ doing what he does best: profile for the camera.
Kappa Rho and Kappa Rho Sigma helping out at Prevent Child Abuse Wisconsin (In that little bin we collected over $100)!!!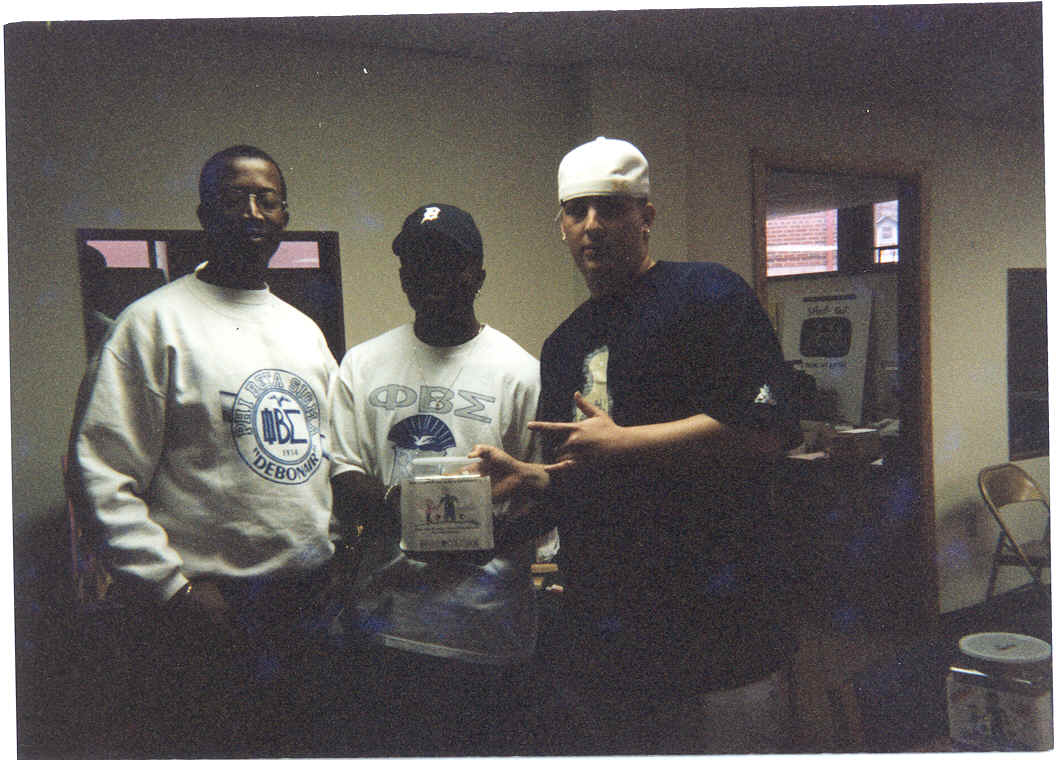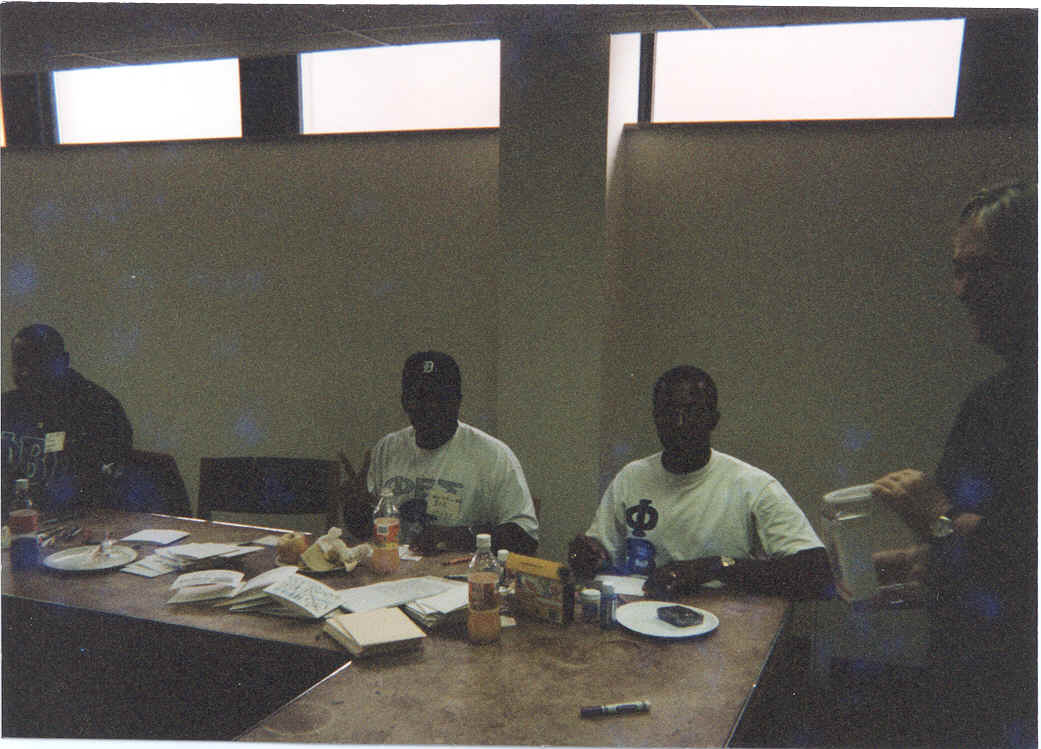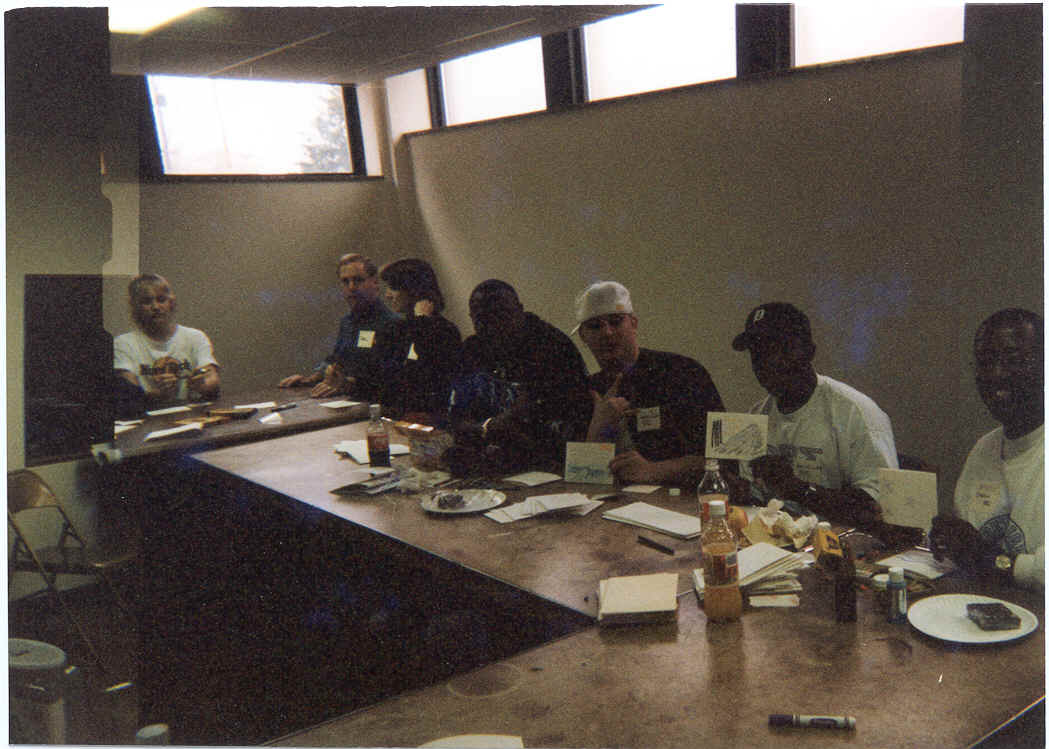 Who says a neo has no game?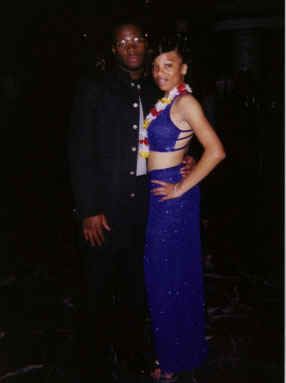 Even before he was a Sigma, Nana knew what colors to represent!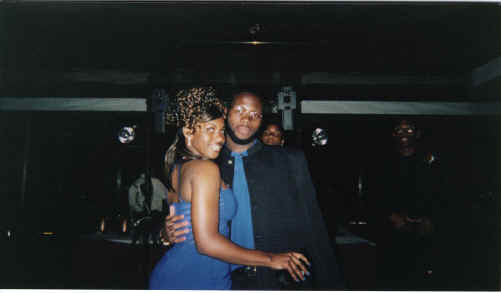 Compton is definitely in the house!!! Matt kicking it with a soror from Cal State Dominguez Hills.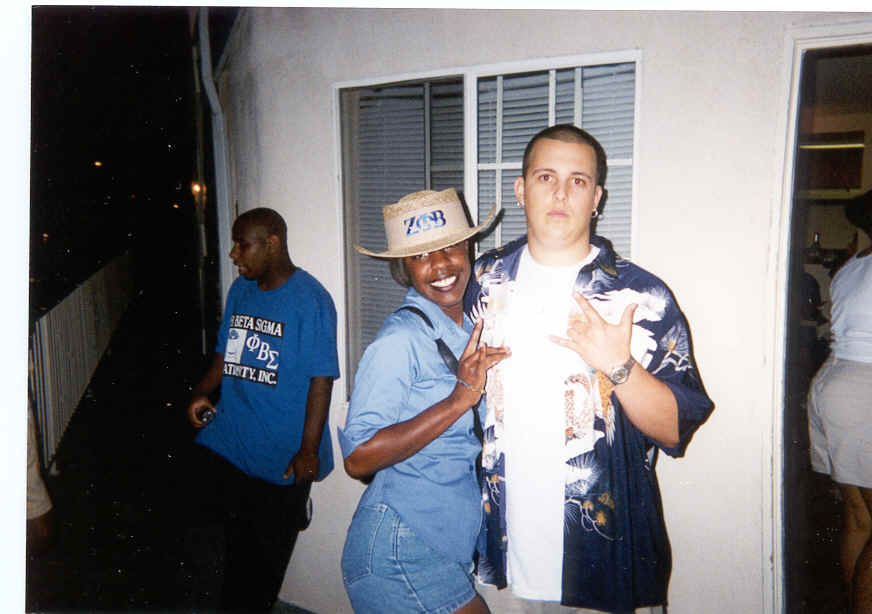 Blue and White Love Cali style (a branding party in Long Beach).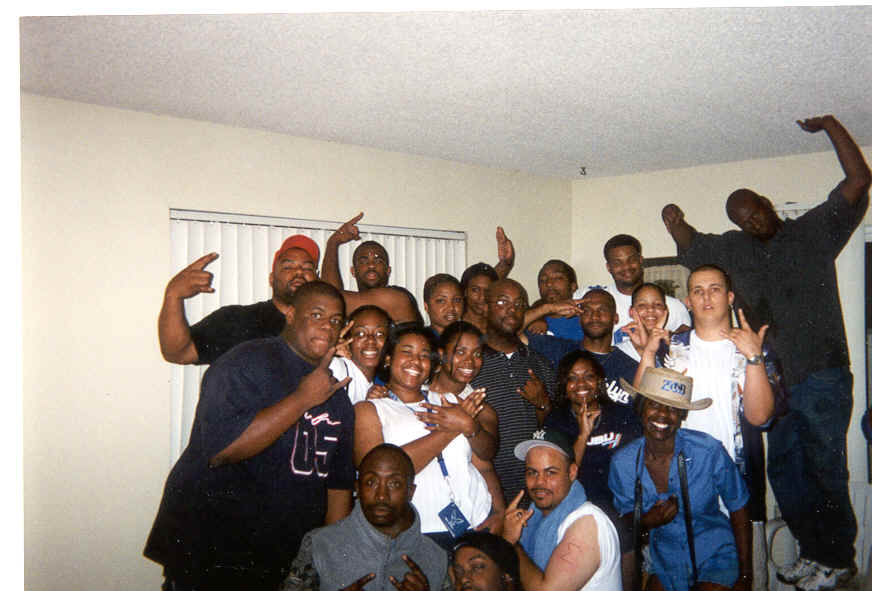 For some reason Nana seems to only want to take pics with ladies. I wonder why?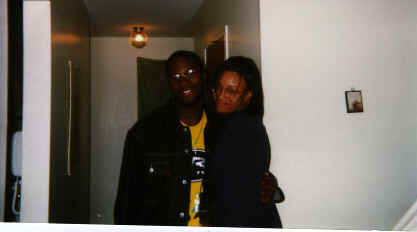 Greek Unity!!!!!